Glowing Mass : Friday November 30th 2007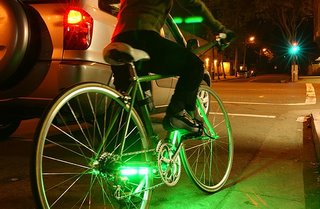 Ok my darling cyclists!
It's that time of the year again,
We leave for our ride and it's dark outside.
So,
let's have another
ALL YOU CAN GLOW critical mass!!!
Get your bikes ready with flashing lights!
Wear all the reflective gear that you own!
And let's take the streets as one happy, flashing, glowing mass...